A securities class action has been filed against LMP Automotive Holdings, Inc. (LMPX) on behalf of persons and entities that purchased or otherwise acquired LMP securities between June 29, 2021 through May 19, 2022.  This case has been filed in the USDC – S.D.FL.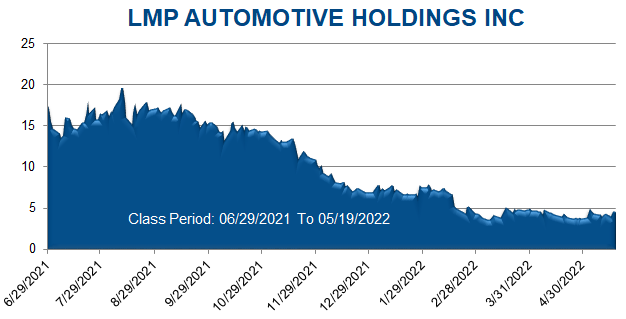 On May 19, 2022, after the market closed, LMP announced that it would restate previously issued financial statements for the first three quarters of 2021 due to: "(i) the improper identification and elimination of intercompany transactions, (ii) incorrect estimates of chargeback reserves for finance insurance products, and (iii) certain financial statement misclassifications."
On this news, LMP's stock fell sharply.