A securities class action has been filed against SelectQuote, Inc. (SLQT) on behalf of persons and entities that purchased or otherwise acquired SelectQuote securities between February 8, 2021 through May 11, 2021. This case has been filed in the USDC – S.D.N.Y.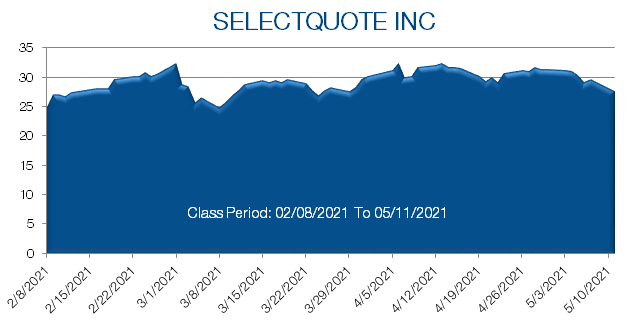 On May 11, 2021, SelectQuote held a conference call in connection with its third quarter 2021 financial results during which it disclosed that its fourth quarter results would be impacted by a "negative cohort and tail adjustment" due to "lower second-term persistency for the 2019 cohort."
On this news, the Company's share price fell $5.50, or 20%, to close at $21.90 per share on May 12, 2021, thereby injuring investors.