In re: Policemen's Annuity and Benefit Fund of the City of Chicago et al. v.Bank of America, N.A. et al.

In April 2012 Scott+Scott filed suit on behalf of the investor Plaintiffs claiming that when the two banks took over trustee duties on a portfolio of loans from Washington Mutual NA, they ignored the presence of loans with underwriting defects. Those loans resulted in Plaintiffs suffering hundreds of millions of dollars in losses.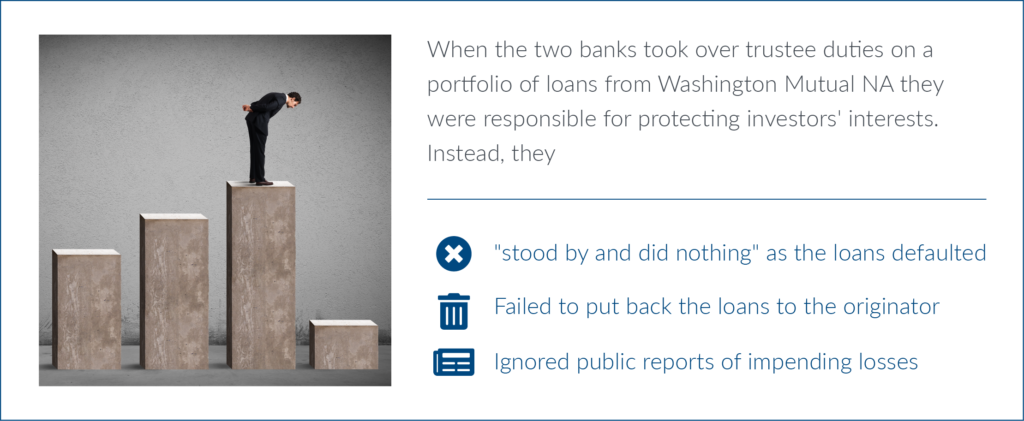 Scott+Scott argued that the trustees had an obligation to investors, under the TIA, in light of reports of rampant underwriting defects. Judge Forrest denied the Defendants' motion to dismiss. By filing under the TIA, Scott+Scott was able to pursue the banks under Federal Securities Law.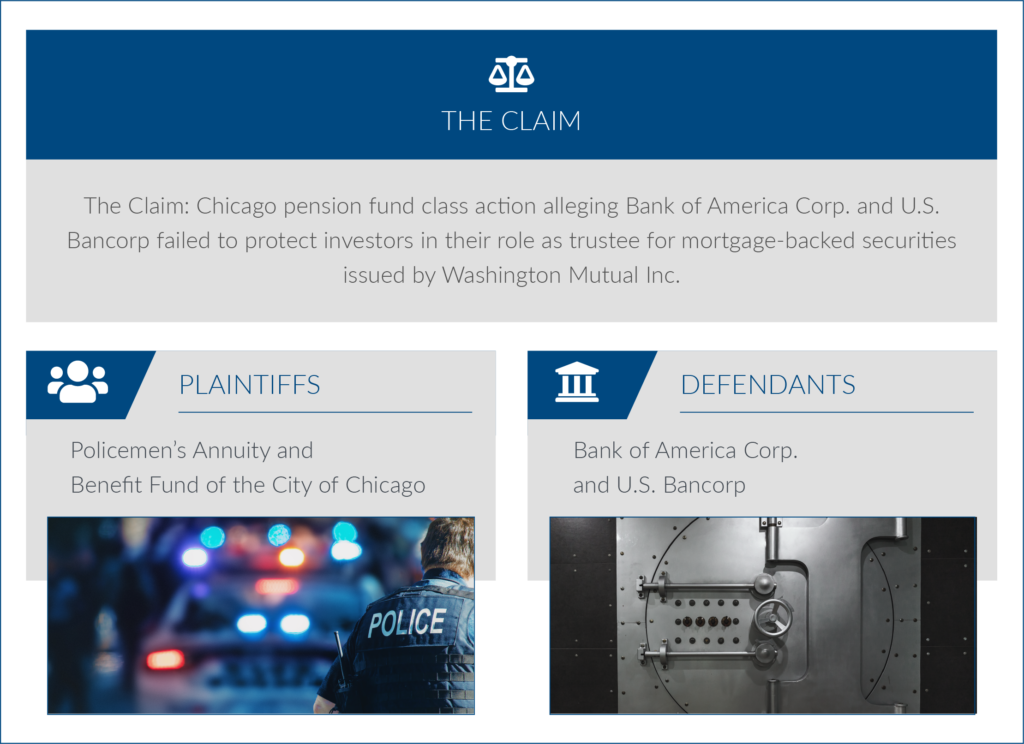 Scott +Scott was the first firm ever to seek to assist investors by pursuing remedies under the Trust Indenture Act of 1939.
In approving the settlement, U.S. District Judge Katherine Forrest commented: "That is, in the court's view, entirely appropriate given the positive result that occurred."