Since 2016, and into the COVID pandemic, several materials critical to new home construction experienced unprecedented price increases.  The price of dimensional lumber, wooden sheet goods, vinyl siding and windows, copper pipe and wire, and power wire have all skyrocketed to historic levels, harming lumber yards, building supply companies, home builders, and consumers alike.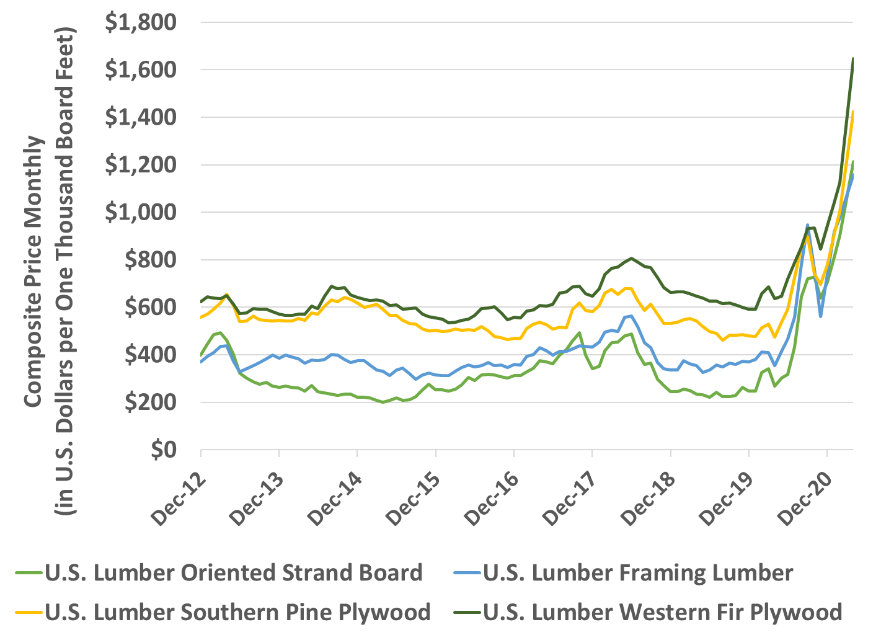 Scott+Scott is investigating the cause of the sudden increases in the price of these and other construction materials.  These increases have led to a drastic rise in the cost of new residential home construction, in some areas adding over 25% to the cost of construction in less than 12 months.
What You Can Do
If you have information related to the cause of the dysfunction in any of these markets, or purchased any of these materials directly from the manufacturer, and would like to discuss this investigation and your rights, please contact Patrick McGahan or Mike Srodoski at 860.537.5537 or via email at pmcgahan@scott-scott.com or msrodoski@scott-scott.com.
About Scott+Scott
Scott+Scott has significant experience in prosecuting major antitrust, securities, and consumer rights actions throughout the United States.  The firm represents direct purchasers on a class-wide and individual basis, as well as pension funds, foundations, individuals, and other entities worldwide with offices in New York, London, Amsterdam, Connecticut, California, Virginia, and Ohio.