In re: Foreign Exchange Benchmark Rates Antitrust Litigation No. 12-cv-07789 (S.D.N.Y.)

In 2013, Scott+Scott brought suit against some of the world's largest banks alleging the banks colluded to fix the prices of foreign exchange transactions. Scott+Scott represents individuals and institutional investors, public pension funds, police and fire pension funds, and Taft-Hartley union funds.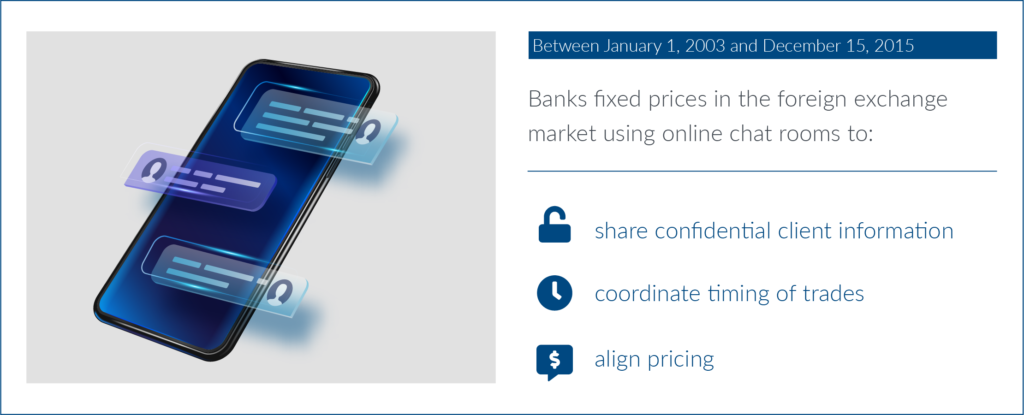 Scott+Scott negotiated settlements with 15 of the 16 defendants totalling $2,310,275,000 as well as agreements to provide ongoing cooperation. This settlement is in the top five largest antitrust class action settlements ever achieved and was the top antitrust settlement of 2018. And, while numerous government regulators have also imposed fines for FX-related misconduct, the 15 settlements achieved here are the only ones that will return money directly to the investors who were victims of the misconduct. Litigation is ongoing with non-settling defendant Credit Suisse.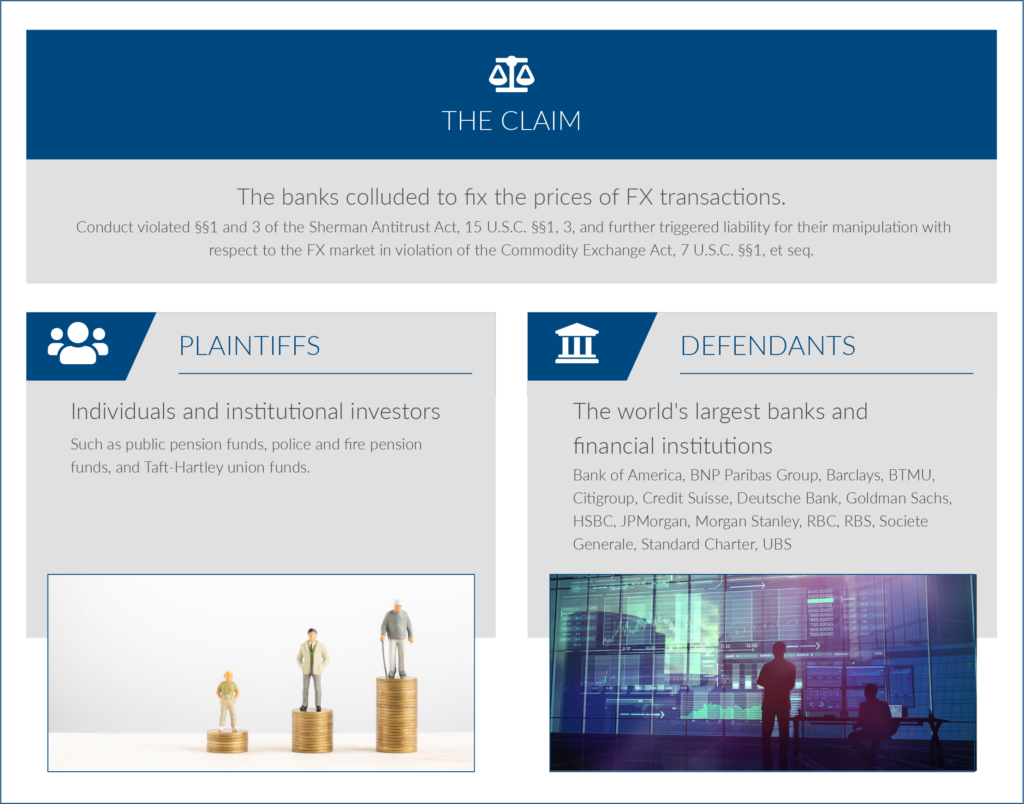 Coming off the success of the US litigation, Scott+Scott was the first firm to pursue foreign exchange market claims on behalf of the tens of thousands of pension funds, asset managers and corporations not represented in the US litigation. The Firm filed a precedent-setting collective action in the UK's Competition Appeal Tribunal (CAT), which will serve as a test case for US-style class actions brought in England. You can learn more about Scott+Scott's UK FX litigation here.