Investigations Capabilities
The Firm's in-house investigative department is led by attorney Alex Vargas, who has over a decade of legal and investigative experience. Under Vargas' direction, investigators employ public records and open source research and conduct highly detailed witness and industry-expert interviews to unravel complex factual issues, discover critical evidence, and deliver actionable intelligence. The team works seamlessly with a robust, international network of investigative firms to deliver relevant facts from anywhere in the world.
The investigative department's work has played a critical role towards the Firm's success in settling significant cases, including:
In re GSE Bonds Antitrust Litig., No. 19-cv-01704 (S.D.N.Y.) ($386.5 million settlement);
In re Equifax, Inc. Customer Data Security Breach Litig., No. 1:17-md-02800 (N.D. Ga.) ($32.5 million settlement)
In re SanDisk LLC Sec. Litig., No. 15-cv-01455 (N.D. Cal.) ($50 million settlement).
Prior to joining Scott+Scott, Mr. Vargas oversaw litigation-based investigations on behalf of plaintiffs at a boutique investigation firm in New York. Earlier Mr. Vargas was employed by an investigation firm handling securities fraud cases exclusively. Mr. Vargas received both his B.A. and J.D. from the University of San Diego and is licensed to practice law in New York, California, and the District of Columbia.
JENNA A. GOLDIN, CFE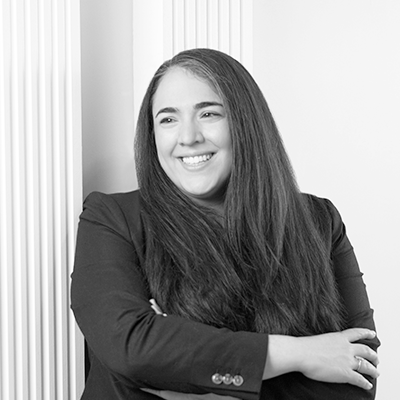 Jenna Goldin is a senior investigator and Certified Fraud Examiner based in the Firm's New York office. She joins Scott+Scott with nearly a decade of legal and investigative experience. Prior to joining the Firm, she spent over seven years as an investigator at a leading securities fraud class action law firm in New York where she successfully investigated several high-profile cases leading to substantial recoveries on behalf of investors. She also has extensive prior experience in due diligence investigations. She authored Forensic Linguistics and the Telephone Interview published by the New York City Association of Certified Fraud Examiners Newsletter, July 2021.
Jenna received her B.A. in Linguistics & Comparative Literature from Binghamton University (2011) and her M.A. in Forensic Linguistics from Hofstra University (2013).
JOSEPHINE MARROCCO

Josephine Marrocco is a research analyst based in the Firm's New York office. Prior to joining Scott+Scott, she spent over four years at boutique corporate investigation firms. She is experienced in a wide scope of investigative casework including asset tracing, litigation support, and due diligence both domestically and internationally.
Josephine received her B.A. in International Studies from Fordham University and speaks Spanish, Portuguese and Russian.